Unless no one likes you and you have no friends, you've probably enjoyed a great house party at some point in your life. It doesn't matter whether it was a house warming party, your vacationing parents accidentally left you home alone, or one of your friends told all the strangers at the bar that the after-party's at your place. Occasionally, parties get a little out of hand and the unthinkable happens after someone pounds on the front door hard enough to knock pictures off the walls: "NOISE COMPLAINT. OPEN UP!"
Despite an immediate adrenal release, all your guests stand motionless and exchange nervous glances. Someone reaches over to turn down "Turn Down for What." The homeowner quietly tip-toes to the peep hole to confirm the reality that everyone fears: it's the cops! Questions race through his head.
Do I have to open the door to cops? Can they break down my door if I don't open it?
Flashlights shine through the blinds as the door-pounding becomes furious. "WE KNOW YOU'RE IN THERE. OPEN UP."
Did they see us? Do I have to open it if they saw me? What if they say I have to open the door?
The host winces as the cops dent his front door with their metal batons. Scared and confused, he opens the door and allows the cops inside his home. By opening the door, the homeowner has consented to police entry, and waived his protections under the Fourth Amendment.
This happens far too often, so I put together a short list of considerations for when cops come to your house in Texas.
Are the police at your door? Contact the Texas Law Hawk at (817) 440-3953 today.
1. You have the most protection inside your home, so stay there!
Whether it's your cell phone, glove box, body cavities, or bedroom closet, it just feels wrong when someone goes through your stuff without your permission. Recognizing the need for privacy, both the U.S. and Texas Constitutions have long protected the right of people "to be secure in their persons, houses, papers, and effects against unreasonable searches." All searches by police must be reasonable. Unreasonable searches are illegal, which generally makes the evidence recovered through any unreasonable search inadmissible at trial.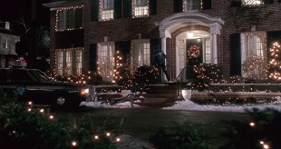 But what makes a search unreasonable? The answer depends on where the search occurs, and the greatest protections we have against police searching are inside our homes. Courts apply the strictest standards when police officers invade a person's house. But cops can get away with more when a person opens the door, and even more when a person steps outside, even partially through a doorway.
"But can't they just open the door or kick it down?" I'm glad you asked, Kevin. Let's see when they can legally enter your house.
2. Cops almost always need a warrant to enter your home.
"When law enforcement officers who are not armed with a warrant knock on a door, they do no more than any private citizen might do."
Unless one of the rare exceptions applies, cops need a warrant based on probable cause that has been signed by a judge before they can enter a person's house. Warrantless searches in the home are presumptively unreasonable. In other words, courts initially view that police entry/searches are unreasonable and illegal if the cops didn't get a warrant first. Practically speaking, this means that if the cops bust into a house party without a warrant and recover evidence (drugs, dead bodies, drunk minors, etc.), the judge probably won't let them use the evidence against the homeowner.
If cops knock do I have to answer?
If cops come to your home, you don't have to talk with them. But if you choose to address the officers, ask them if they have a warrant. I've never heard of a house-party or noise complaint warrant, but if they say they have one, tell them to slide it under the door or hold it up to a window so you can verify that they have one.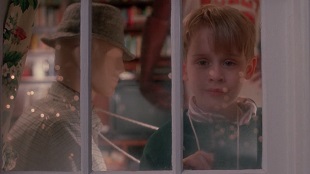 If cops say they have a warrant, ask to see it through a window or under the door.
Remember: at your front door, a warrantless cop can do no more than a citizen can do, which leads me to the next point.
3. If they don't have a warrant, you don't have to talk to them or open the door.
The United States Supreme Court and the Texas Court of Criminal Appeals have both recognized that homeowners don't have to talk to cops or answer the door if they don't have a warrant:
"When law enforcement officers who are not armed with a warrant knock on a door, they do no more than any private citizen might do. And whether the person who knocks on the door and requests the opportunity to speak is a police officer or a private citizen, the occupant has no obligation to open the door or to speak. And even if an occupant chooses to open the door and speak with the officers, the occupant need not allow the officers to enter the premises and may refuse to answer any questions at any time."
You don't have to talk with the police. When you do decide to talk with cops, you begin to give them evidence that can be used against you. Rare are police reports or arrest videos where someone gives the golden answer to police questioning: "I don't answer questions without my lawyer." This answer invokes your rights, minimizes evidence, and cannot be taken as evidence against you (even though it feels like it might). So again I repeat: You don't have to talk with the police.
Do you have to open the door for police?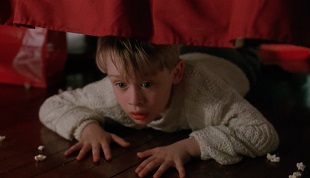 You also don't have to open the door to a warrantless cop. When you do, they might take it as an invitation to enter the home, leading to an argument later about whether the cop had consent to enter. Instead, keep the door closed/locked, turn down the music, and wait for them to leave.
Just wait it out, Kevin!
4. But cops might be able to enter if there are "exigent circumstances."
Cops have very limited authority to arrest people inside their homes without a warrant:
"An officer making an arrest without a warrant may not enter a residence to make the arrest unless: (1) a person who resides in the residence consents to the entry; or (2) exigent circumstances require that the officer making the arrest enter the residence without the consent of a resident or without a warrant." Tex. Code Crim. Proc. 14.05.
There are only two options: a resident's consent and exigent circumstances. "Exigent circumstances" is the legal term for some type of immediate emergency that reasonably requires the police to enter without a warrant because there is no time to get one.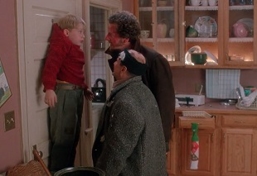 Since Kevin is about to get his fingers bitten off by the Wet Bandits, this might be a valid exigency that would allow cops to enter a house without a warrant.
Texas courts recognized three exigencies in a recent case:
"Exigent circumstances justifying a warrantless entry include
Rendering aid or assistance to persons whom the officers reasonably believe are in need of assistance;
Preventing destruction of evidence or contraband;
Protecting the officers from persons whom they reasonably believe to be present and armed and dangerous."
Do you have to open the door for police for a noise complaint?
Noise complaints by themselves are not an "exigent circumstance," so they cannot support a warrantless entry by police. When cops smell marijuana or see kids drinking, officers often try to use the "destruction of evidence/contraband" exigency as a way to justifiably bust into a house party. However, courts have held that the smell of freshly burned marijuana is not enough, by itself, for a warrantless entry: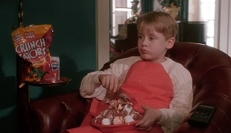 "In Steelman, we held that the odor of marijuana alone is not enough to allow officers to conduct a warrantless search. This is because it is clear under both United States constitutional law and Texas constitutional law that a warrantless search of a residence is illegal unless probable cause exists in combination with exigent circumstances."
Enjoy those munchies, Kevin.
5. Letting the cops inside is consent to entry, which waives many rights.
The fastest way to waive your rights is to open the door and invite officers inside your home. Consent to their entry waives all of your protections and grants the officers a temporary right to snoop. Anything the see/hear/smell inside after allowing them inside is fair game. Also, consent doesn't have to be from the homeowner—it can be from anyone who the cops reasonably believe to be a resident.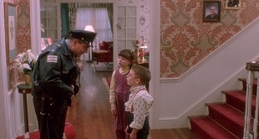 Fuller let the cops inside the house and then went upstairs to wet the bed. Typical Fuller.
Don't consent to any search of the house even if you have nothing to hide. In fact, don't open the door at all until you see a warrant. But even if the cops do violate the law or come inside when they shouldn't, don't resist or try to run away. Resisting or running will make your case much worse, and it could be dangerous. Instead, ask for a lawyer as soon as possible and let your attorney fight for you in court.