Fort Worth Juvenile DWI Attorney
Texas Zero Tolerance Law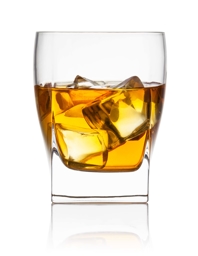 There are several key differences between adult DWI charges and juvenile DWI charges. The biggest difference is Texas's zero-tolerance policy for minors (anyone under the age of 21). Instead of the usual 0.08% BAC level requirement, a minor can be arrested and charged with DWI offenses if any alcohol is detected in his or her system.
If this is the minor's first offense, it is possible that he or she qualifies for deferred adjudication. In deferred adjudication, the minor is tried in Teen Court, wherein the prosecutor and jury are made up of volunteer teens.
Juvenile defendants in Teen Court are usually sentenced to:
Community Service
Counseling
Restitution.
Each case is unique, so to find out what specific charges your child may be facing, you'll need to talk with our knowledgeable Fort Worth underage DWI lawyer.
To schedule a free consultation with our Fort Worth juvenile DWI attorney, contact Bryan Wilson, the Texas Law Hawk today at (817) 440-3953.
Penalties for Underage DWI Convictions in Texas
In light of the Zero Tolerance Law in Texas, a minor can be charged with driving under the influence of alcohol (DUIA) if any detectable amount of alcohol is found in their system while driving. In addition, if the minor is found to be intoxicated according to DWI standards they could be charged with both DUIA and DWI.
Typically, a minor under the age of 17 with a first-time DWI offense may be penalized with:
A fine of up to $500
Driver's license suspension from 60-180 days
Between 20-40 hours of community service
Attendance at an Alcohol Awareness meeting
Possible requirement of an ignition interlock device
Possible requirement of parent attendance at an Alcohol Awareness course
Due to the implied consent law in Texas, if the minor refused to submit to a chemical test, the Administrative License Revocation (ALR) Program may suspend their license for a period of 180 days to 2 years.
A minor's second offense can be penalized with:
Attendance at an Alcohol Awareness course
A fine of up to $500
Increased community service hours
Longer license suspension
A third offense would result in a felony charge, and the conditions of the sentencing increase even more. If the underage driver is between 17 and 21 years old, they can be sentenced with the same severity as an adult.
How Can a Juvenile DWI Affect My Child's Future?
DWI convictions can affect your child for the rest of their life. Your child may be required to disclose his or her past convictions to certain educational institutions and employers. However, this is not always the case.
Fort Worth juvenile DWI lawyer, Bryan Wilson, is extensively experienced in dealing with cases similar to yours and is ready to discuss opportunities for lesser sentencing and possible expungement.
Contact Bryan Wilson, The Texas Hawk today at (817) 440-3953 if your child has been charged with underage DWI.